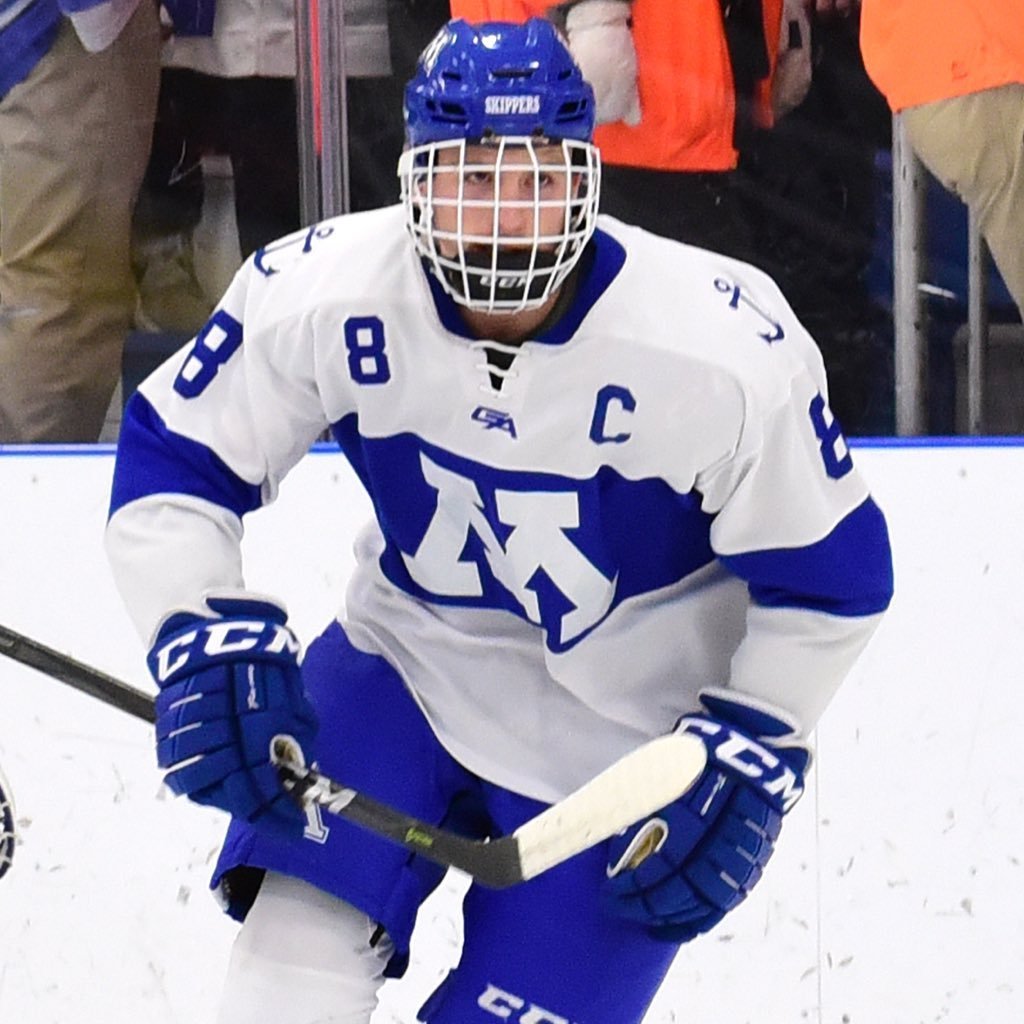 By JACK LeGWIN
Leadership is vital for a team to be successful, and Luke Loheit is providing just that for a Minnetonka team whose season is off to a strong start.
"It's awesome for me as a senior," Loheit said. "I just know I need to be a leader by example–being vocal and communicative with the guys, helping the younger guys adjust. It's been nice knowing my role as well as helping the other guys learn their roles."
Heading to Minnesota Duluth (UMD) next year, Loheit stated that he's focused on making the changes necessary to be successful next year.
"I'm making a lot of simple adjustments in my game," Loheit said, "learning how to deal with the speed and the physicality of older players and making decisions quicker than I used to. My coaches are helping me to learn how to do that as well as are my teammates."
Unlike many other high school sports, hockey players are known for committing on the earlier side of the timeline. Loheit recalls that he enjoyed getting the decision over sooner rather than later.
"I think it takes a lot of pressure off," Loheit said. "The whole process is stressful for sure. It's a good stress though. I also think that some guys feel that pressure of performing after they commit. People on the outside have expectations for how they should play, which could be some added stress. I've personally found it less stressful though. It's nice to have it off your shoulders so you can focus on high school hockey."
Loheit expressed how his wanting to play close to home factored into his commitment to UMD.
"My decision was very hard," Loheit said. "I had offers from Denver and Wisconsin. I went to Denver the weekend before I committed, and the visit was really nice. But I came home thinking about my family, and how important they are to me. Having an opportunity to play 2-3 hours from home, that really came into play. I can come home and see my family, see my friends. It was a big deciding factor for me. I'm really happy with my decision."
Sports can create a getaway for athletes through difficult times, and the game of hockey is a special haven for Loheit for a multitude of reasons.
"It's an unbelievable sport," Loheit explained. "It makes me realize how fortunate I am. After a tough day, whether it's because of a hard day at school, or anything like that, you're able to go to the rink and take all of it all off your shoulders. It's what your coaches tell you to do when you were growing up, which is to have fun, be with your buddies and build relationships. It's my escape every day."
Loheit currently has 11 goals and 12 assists through 16 games with a +21 rating for the Skippers, and is a C Rated prospect in the NHL Central Scouting's "Preliminary Players to Watch" for the NHL Draft this coming spring.