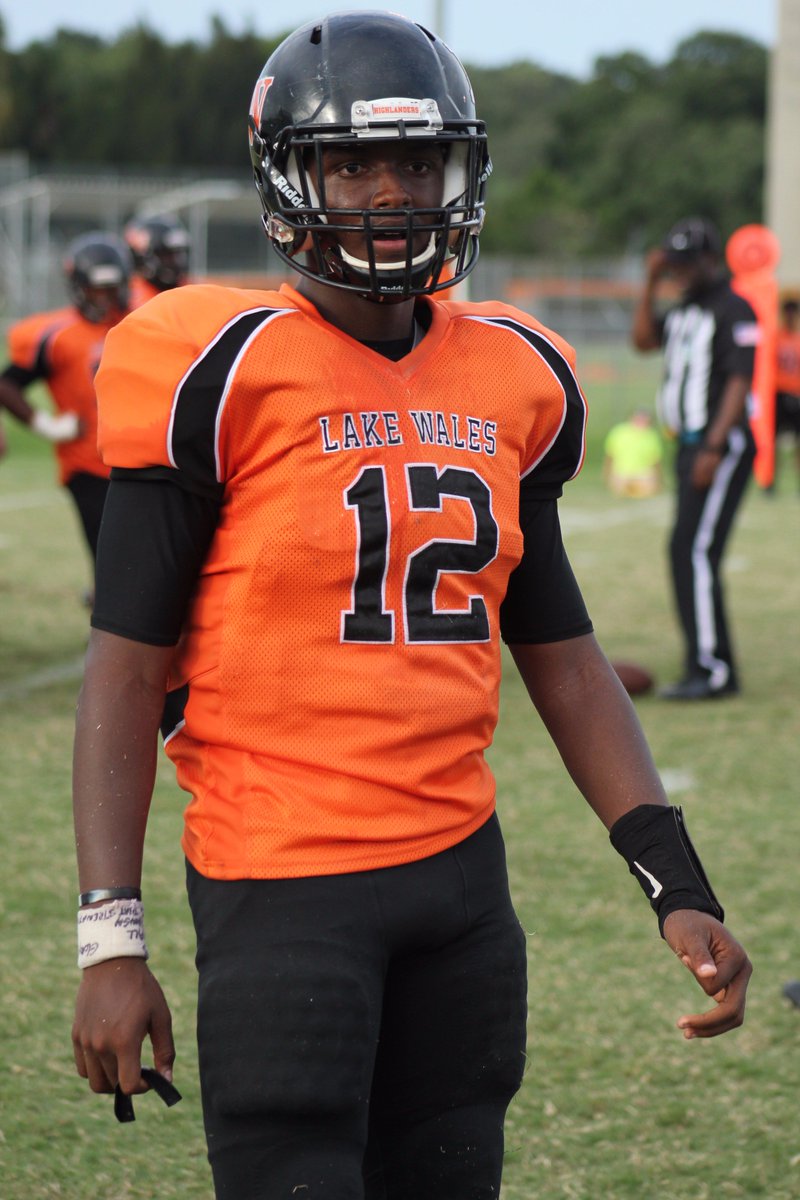 Photo: Hasani Harper
By JACK LeGWIN 
Chayil Garnett has made a statement thus far this year with a great performance at the Adidas 3 Stripe Camp in Orlando, where he earned MVP honors as well as picking up an invitation to the Elite 11 Camp regionals on the heels of the performance. 
"I showed I could play with the top players not only in the state of Florida, but the country," Garnett told BTS Sports. "I could see that I could compete with anyone."
The Elite 11 Camps have produced countless elite quarterbacks, with the two stars of the National Championship game in Jake Fromm and Tua Tagovailoa who attended the camp two years ago. Garnett is looking forward to the opportunity.
"I can learn a lot," Garnett said. "The level of competition there is top notch, and they've put some great quarterbacks into the league. I can better myself because there's gonna be the best there."
Garnett cites playing in Polk County as a big reason for his ability to handle tough situations.
"The level of teams we have here in Polk County is top notch," Garnett said. "It's helped to build me to who I am. Whenever I go to camps anywhere, I know I can play with them because I've played against the guys from this area."
Garnett threw for 1,582 yards with 16 TD's to 3 INT's last year as a sophomore along with completing 65 percent of his passes. He helped to lead Lake Wales to an 8-3 record.
"I learned last year to be a situational quarterback," Garnett said. "If I have to hand the ball off 50 times I can do that, If I have to throw the ball 50 times. Whatever the situation calls for, I feel like I can do that."
Garnett received an offer from Southern Miss recently, and he said that there have been multiple schools that have reached out.
"Temple, North Carolina, FIU, FAU, Oregon, Tennessee, Florida State have been showing interest," Garnett said. "I'm open to all colleges and opportunities. I'm open to any offer, I'm ready for the recruiting process."
When he was asked about what he's looking for in a program, Garnett said he's looking at the school's ability to be patient with him in the decision.
"I'm looking for a program that puts me through the whole process," Garnett said. "Lets me take my time and can help me athletically and academically."
Garnett said there are two people in his life currently that are working to keep him grounded.
"My mom and my dad keep me focused," Garnett said. "They don't really care as much about the football part, it's all about the academics. But they push me both sides for sure. If football doesn't end up working out, I have a solid background as well. Being well rounded is important to me."
Garnet feels that being alongside other top athletes in his class at Lake Wales, such as Gervon Dexter, only helps him strive to be better.
"It betters me to be around such a good class here at Lake Wales," Garnett said. "It really helps me to prepare. I've seen their work ethic and it's helped me to grow as a person and as an athlete."
Being as prepared as possible, and being a leader is key for a quarterback, and Garnett said that he takes that personally, on and off the field.
"My mindset is that I have to lead by example," Garnett said. "Whether that's staying behind and helping out my teammates on the field or off the field with their school work, that's what I'm going to do. Off the field I strive to be the best that I can be. I need to be academically sound, I need to be the most prepared that I can be for football too."
There's a couple goals that Garnett wants to accomplish moving forward, and he states them very clearly.
"I want to bring home the first state championship for Lake Wales," Garnett said. "I want to be one of the top student-athletes as well. I want to show that there is this kid from Lake Wales who's coming for that number one spot."